Brian Tighe Knives
Home
» Brian Tighe Knives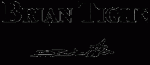 Brian Tighe produces unique, functional and visually appealing knives of the highest quality. His blades are the product of 25 years of experience and the combination of metallurgy artistry and tactical expertise. Each blade is not only one-of-a-kind in style, but features original locks and designs for unparalleled functionality.

Brian's knives have been featured in hard cover books, magazines, and trade shows, winning "Most Innovative Design" at the 2010 and 2012 BLADE show. He specializes in pocket knives and folding knives with custom locks and steel designs. Through the process of creating specialized Damasteel, stainless Damascus steel, each blade carries unique, detailed patterns. Brian Tighe's knives are truly "Art with an Edge."

All of Brian's tactical blades are made with top-quality Titanium, Carbon Fiber and Damascus steel. These Artistic knives are also inlaid with Ivorys, Mother of Pearl and Selected Hardwoods. The knives are original in style, design and function, and cannot be found anywhere else, Tighe Knives ships worldwide. Browse the extensive gallery for a functional and artistic design to fit your style.